Meet Maureen Bello
Our Senior Welfare Benefits Caseworker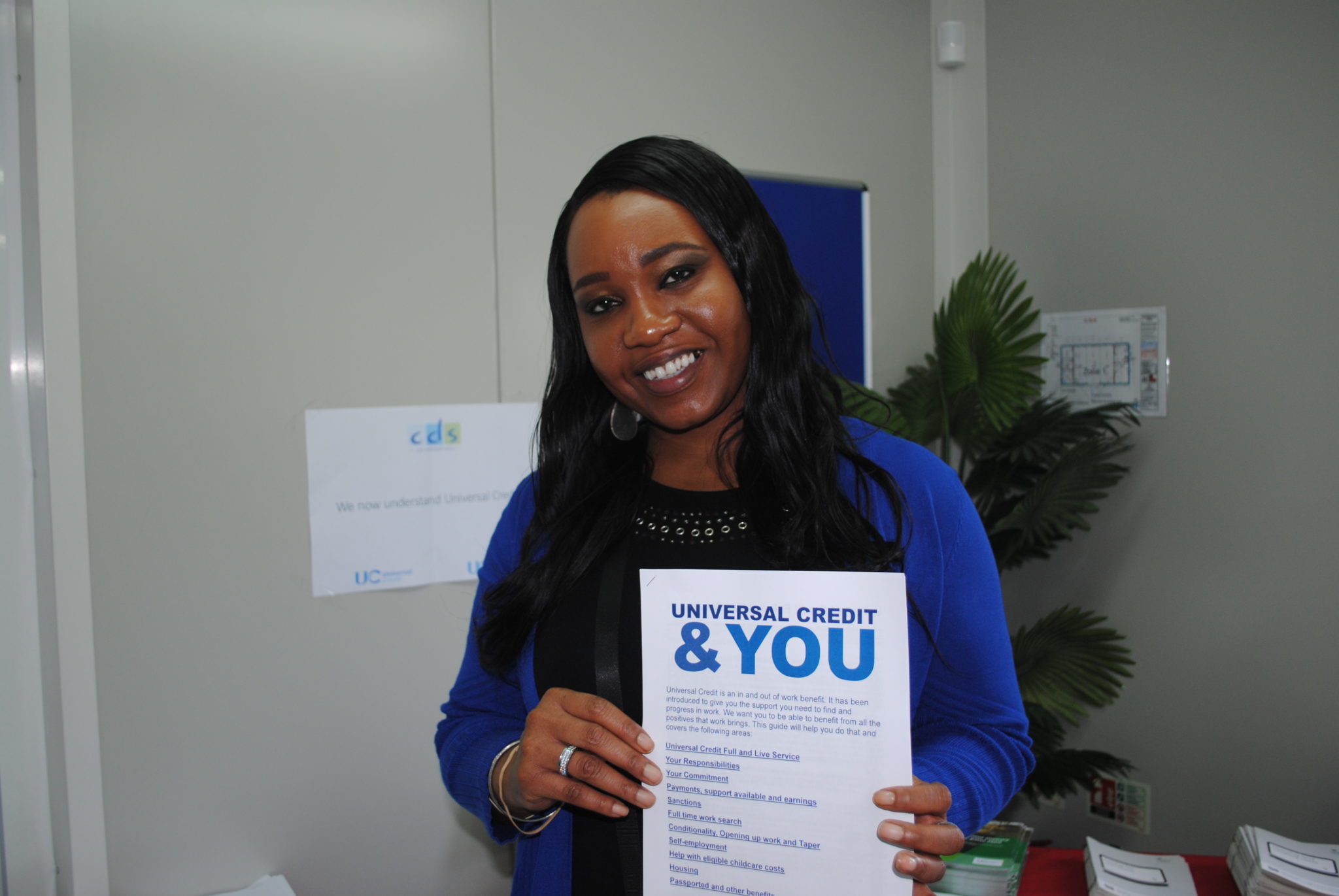 Maureen Bello is our Senior Welfare and Benefits Caseworker and is here to help support residents.  The Welfare Benefits Support Service, offers specialist advice, support and undertakes in-depth casework on various matters.  The service is tailored to each individual with the aim to maximise their income, decrease expenses, debt and ensure they are equipped with the knowledge to remain financially stable.
Assistance provided will be specific to each individual, and the support provided may include, although not limited to:
Benefit entitlement checks for all, including members of the household and better off calculations,
Advice on whether to claim universal credit or remain on current benefits, and assistance to claim if required,
Assistance with managing Universal Credit claim and understanding how it operates,
Ensuring residents are in receipt of all the correct elements under universal credit,
Advice and assistance with claiming all other benefits and help with completing forms ( i.e. PIP, DLA, UC50, ESA50, council tax reduction, etc)
Assistance and advice to deal with rent arrears and completing discretionary housing payment applications,
Advice and assistance with the bedroom tax, benefits cap and non-dependant deductions,
Assisting with challenging all benefit decisions, requesting mandatory reconsiderations, lodging appeals and Tribunal representation,
Assessing, and requesting backdated benefit entitlements from the DWP, or local Council
Assistance with grant applications for white goods, furniture, shopping vouchers or utility top ups,
Assistance with applying for a water discount, or help with water arrears,
Budgeting Advice, signposting and referrals to debt agencies if required,
Liaising with third parties on behalf of tenant to ensure issues are understood and is dealt with more efficiently.
Maureen is now available Monday to Friday via email or phone, and is also available for home visits.  If you are struggling with anything to do with budgeting, Universal Credit, or any other benefits and would like some advice then get in touch with Maureen today.
Get in touch by emailing Maureen or give her a Call: 07818017830.
Universal Credit
Universal Credit is the new benefit administered by the Department of Work and Pensions (DWP), for working-age people who are on a low income or are unemployed.  Universal Credit is different from any benefits or tax credits you may currently receive, and you must be ready to manage your claim online.
Universal Credit replaces these six benefits:
Child Tax Credit
Working Tax Credit
Housing Benefit
Income Support
Income-Based Jobseeker's Allowance (JSA)
Income-Related Employment and Support Allowance (ESA)
Work out what you're entitled to using a benefits calculator.
For more information on Universal Credit, please take a look at the following links:
Information you need to know:
For lots more useful information about Universal Credit visit the Money Advice Service Website or give Maureen a call or email.
Ways to Claim Universal Credit
Launched in April 2019, 'Help to Claim' is a new service offered by Citizens Advice. The service is dedicated to offering claimants tailored advice to ensure that they can successfully submit their application and access their first full Universal Credit payment.
The service offers advice via the phone, email, live chat and face to face. They offer advice on everything from filling out the paperwork to providing sufficient evidence for childcare costs. Advice is localised and personalised and will make the process of applying for Universal Credit as straightforward as possible. Have a look here to find out more about the services on offer: