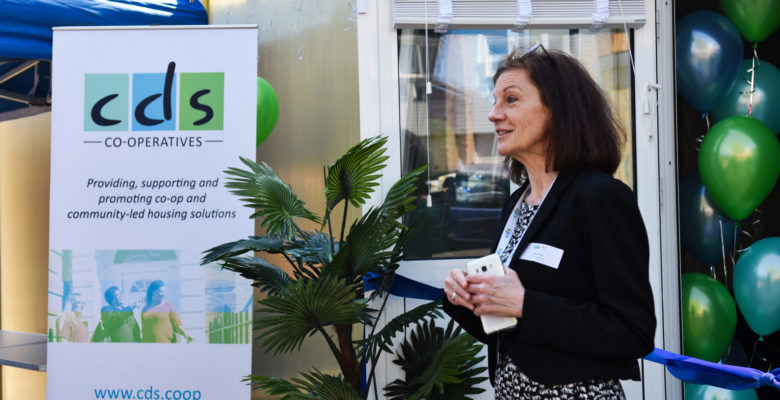 Resident Consultation
Help Influence the Service You Receive

As a landlord, we recognise that we have the power to make decisions about many things that affect you home, your neighbourhood and your tenancy. We take that responsibility seriously and believe collaboration between landlord and resident leads to service improvements and customer satisfaction. That is why we are reaching out to you to let you know about some possible opportunities to get involved in shaping or scrutinising our service. We are also keen to hear your ideas about other ways you might like to get involved.
The Reading Panel
Our policies are important documents that guide our decisions and direct the way we work. They include topics like complaints, lettings and transfers. We periodically review and update our existing policies or create new ones. We would value having a group of residents who are willing to read through any proposed changes or new policies before we submit them to the Board for approval. This can be done by email, so you can get involved from the comfort of your own property and at your convenience. The Services Committee of the Board will receive a summary of everyone's comments to ensure residents' voices were heard.
If you want to volunteer to join our Reading Panel or want more information about it, please email us at TalkToUs@cds.coop. We estimate the time commitment would be an hour or two every two months.
Estate Walkabouts
At any of our schemes where we have blocks with internal communal areas, we carry out a fire safety inspection each month. Our Housing Services Officers also carry out estate inspections monthly to monitor the quality of the cleaning and gardening, which usually happen at the same time. You are invited to join us for that inspection. This is an opportunity for you to point out concerns that you have and ask questions about the condition of the communal areas of your estate. If you would like to get involved then please get in touch with your Housing Officer.
Phoenix Scrutiny Panel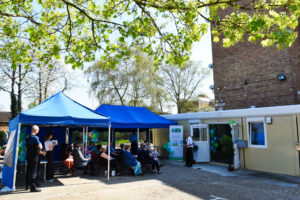 At Phoenix in Dartford, our largest scheme housing about one-third of our residents, we worked with the resident management committee and other residents to set up a Scrutiny Panel. This panel of Phoenix residents meets on-site quarterly to review CDS performance. The meetings take place in the evening and training is available so interested residents can feel confident understanding the reports and providing constructive scrutiny to help us improve. If you live at Phoenix and want to learn more about this opportunity, please email us at TalkToUs@cds.coop.
Do you have any other ideas about how you could get involved?
If so, please get in touch! Perhaps you have ideas about how you could be part of setting or monitoring estate services in a different way or you have an idea about fire safety on your estate. Maybe you are interested in something we haven't thought of yet. There are no silly ideas, so if you're keen to get involved, please email us at TalkToUs@cds.coop and let us know. We'll get in touch to discuss your idea more.
Phoenix Place Universal Credit Awareness Day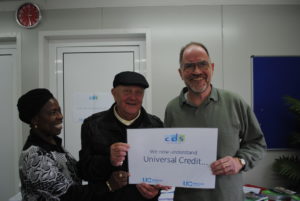 As part of our commitment to providing a well rounded service for our residents we provide benefits and welfare advice and support. In 2018 we brought Maureen Bello on board as our Welfare Benefits Adviser. Maureen's job is to help and advise our residents about anything related to budgeting and the welfare system. She can do this over the phone, via email, or through home visits.
The welfare system in the UK is going through the biggest change in its history as legacy benefits are phased out and replaced with the Universal Credit system. As this is rolled out across our residents' areas, we believe it is crucial that all our residents are up to date with these developments and understand how they could be impacted by them.
The Phoenix Estate in Dartford is our biggest scheme and houses almost one third of our total residents. Some of these residents became eligible to move on to Universal Credit in July 2018 and so have been navigating this transition over the last few months. In November, Maureen hosted a Universal Credit Awareness Day at our Phoenix Community Hub.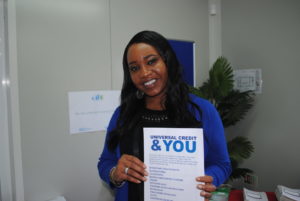 Maureen was able to offer our residents useful, impartial advice relating to their specific situation. The day also allowed residents the opportunity to voice their concerns and any ask questions they had about the new system. Several residents also came on behalf of friends and family concerned about the changes but unable to make it along themselves.
If you have any concerns about the introduction of Universal Credit, budgeting or any other welfare related query then do not hesitate to get in touch with Maureen: maureen.bello@cds.coop
Paying Your Rent
A reminder that there are a number of different ways to pay your rent. You can pay your rent online here, or call our housing management team and pay over the phone Monday-Friday 9:00 am-5:30 pm. You can also use your rent payment card and pay with cash or cheque at a post office or a paypoint outlet (in small shops). Request a rent payment card here.
Contact the housing management team on 020 3096 7730.