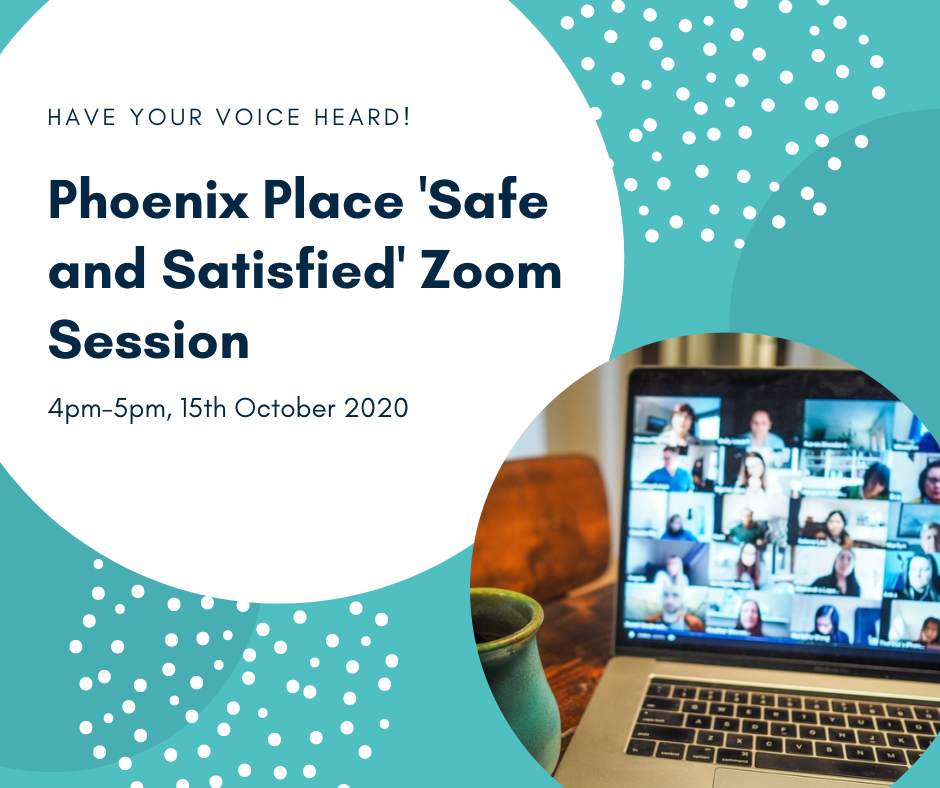 To join, please click here at 4 pm on the 15th of October.
A huge thank you to everyone who came along to our Safe and Satisfied Zoom Session last month. We were absolutely delighted to have our best turnout yet and it was great to hear from so many people who are passionate about making Phoenix Place a great place to live. We are keen to continue this conversation and will be holding another Safe and Satisfied Session at 4pm on the 15th of October 2020.
At our Phoenix Place Safe and Satisfied Zoom on the 15th of October we will be looking for your views on our new lettable standards and sharing details with you of our upcoming Phoenix Place Parking Consultation with you. There will also be plenty of opportunities to ask questions about anything else you may wish to raise with our team.
To join the Zoom Session, simply click this link at 4pm on the 15th. You do not need to sign up or have an account, just a device that connects to the internet. If you do not have internet access then you can still join in over the phone.
If you need any support in accessing the call, or just want to find out more, then ring your 'Safe and Satisfied Officer', Dave Brand on 07818 017818 today.
We look forward to welcoming you on the 15th of October.