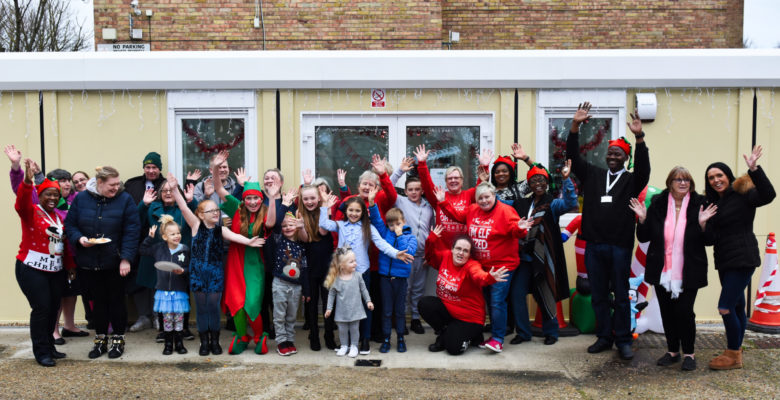 We are thrilled to be able to officially launch the Phoenix Place community hub on Friday 20th April at 12:00pm. The event will be attended by residents, CDS staff as well as  Dartford's Mayor, Councillor Rosanna Currans, Gareth Johnson MP, three other local councillors and Big Local, a national investment programme that has supported the development of the hub at Phoenix Place.
Plans for the hub came together towards the end of last year and the modular building was installed on site. The residents committee held a Christmas event for residents to enjoy the new hub and as the first of many events for residents to be held at the hub.
The launch marks the start of a new and exciting phase for the Phoenix Place community and the residents committee, with the hub providing opportunities to increase tenant engagement. The hub will enable residents to lead and run their community, building a programme of events and activities tailored to meet their needs. The hub is set to host film nights, IT support sessions and regular social events. The venue will also be available for hire, benefitting the wider community.
Linda Wallace, CDS Co-operatives Chief Executive said "We are delighted to have been able to invest in building the new hub which will support the work of the local tenant management co-op and provide our residents at the Phoenix Estate with a place where they can meet together, run events and start to build a stronger sense of community."
Chair of Tenant Management Co-op, Lesley Chapman, said "This is a valuable space which will bring a lot of opportunities  local people"
The event will celebrate the hard work and collaboration of all involved, whose work together has led to the opening of the hub and we will look to an exciting future for the community at Phoenix Place. This is just the beginning!
Find the programme for the day here.
If you wish to join us please contact Zoe for more information.