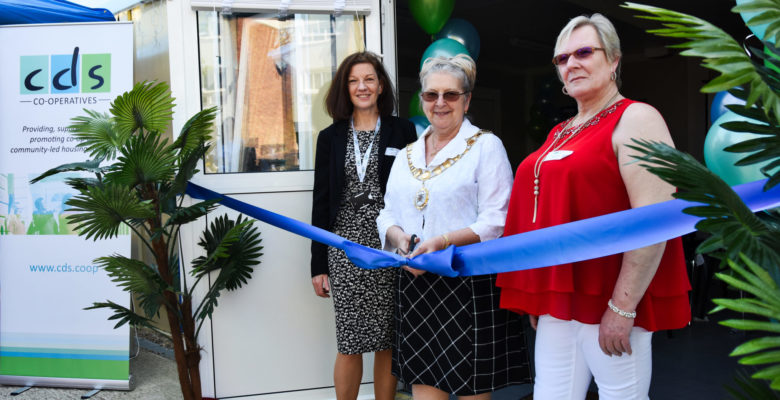 Last Friday we held the launch of the new community hub at Phoenix Place, our largest estate. The Mayor, Cllr Rosanna Currans, Lesley Chapman, Chair of the residents committee and Linda Wallace, Chief Executive at CDS unveiled the hub to the community.
The day was a celebration of the hard work and collaboration of everyone involved in the process of developing a community hub for the residents. Thank you to all those who came to share this special occasion!
The residents committee, alongside support from CDS will now begin to develop a programme of events for local people with the aim of building a stronger, more integrated community. It is the start of an exciting new chapter for the residents at Phoenix Place. We look forward to sharing future updates about the progress of the hub in the coming months.
Linda Wallace, Chief Executive at CDS said:
The hub will mean that our CDS team can be more regularly available to residents face to face, working closely with the management committee and other community groups to improve services and opportunities for local people.
 Cllr Rosanna Currans, Mayor of Dartford Said:
The hub is a great idea as it will encourage local groups to form by giving them access to facilities and also make life easier for new and existing groups