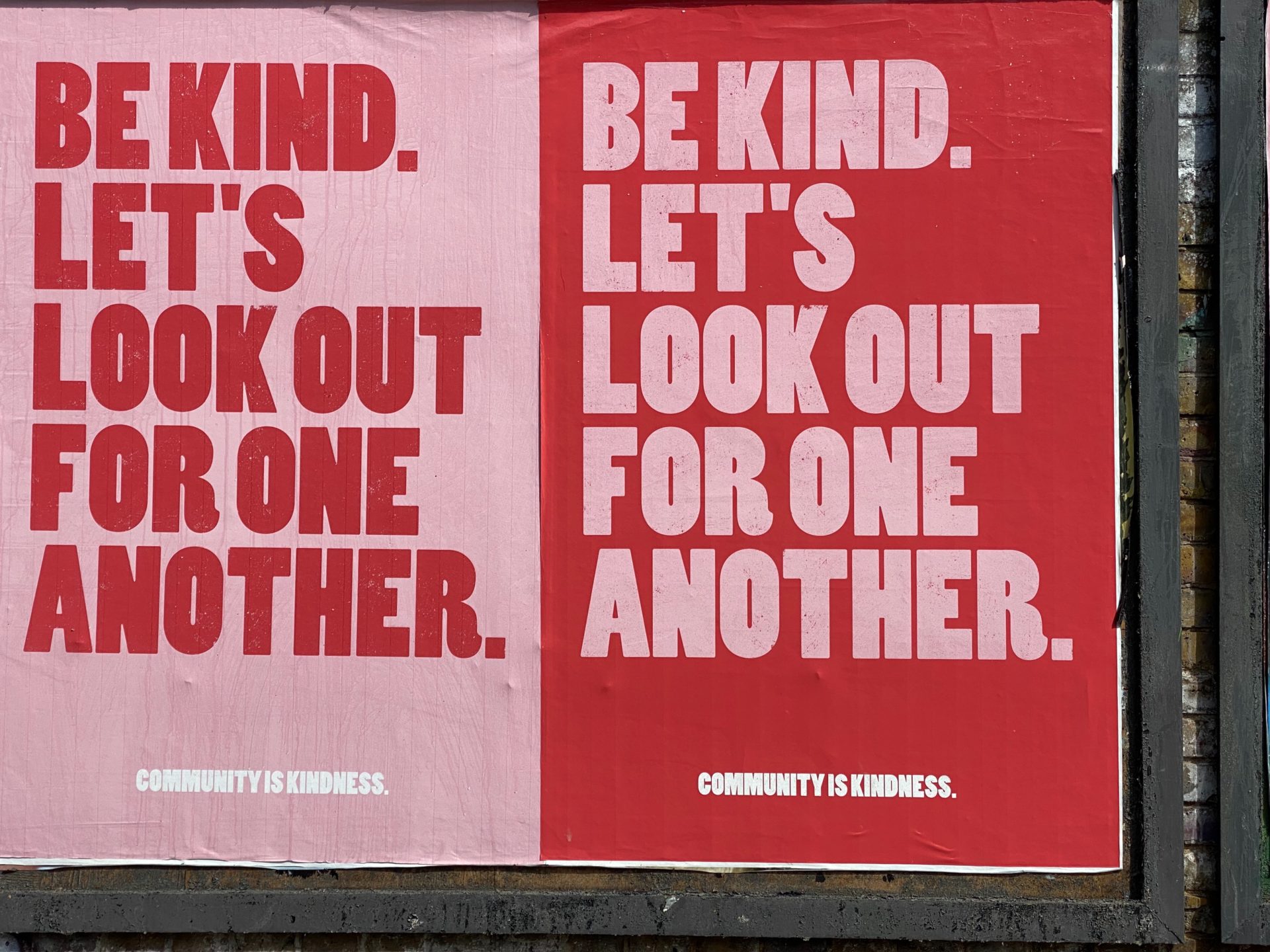 The 18th-25th May 2020 is Mental Health Awareness Week and this year's theme is 'Kindness'.
Looking after your mental wellbeing, and kindness, are always important. Now, more than ever, it is important to check in with yourself and with those around you and to share some kindness whenever possible.
Below are a range of resources that we have put together to help you to learn about how to look after your mental wellbeing and how to look out for those around you.
Free Courses
A 20-minute course, run by the Suicide Prevention Alliance, that teaches you the basic skills and confidence to help someone who may be considering suicide. It aims to break the stigma and encourage open conversations – all in one tea break!
Help Lines and Online Support Groups 
Clic is a new community resource provided by the national charity Rethink Mental Health. It provides you with information, resources, and a range of ways that you can reach out and seek support from people who have faced similar difficulties. If you are struggling with something and don't feel able to talk to anyone about it then this may be a good place to start.
Potential In Me offer community calls, online workshop, 1:1 coaching and a range of other resources for anyone with kids at home at the moment. This is an incredible, free service that has been created with the strain of the current situation in mind
Work with people under 35 who are having suicidal feelings. And with people who are worried about someone under 35. Their helpline is open 10am – 10pm in the week. And between 2pm and 10pm at weekends and bank holidays.
Telephone: 0800 068 41 41
Text: 07786 209697
Aimed specifically at men. Their helpline is open between 5pm and midnight every day of the year.
Telephone (outside London): 0800 58 58 58
Telephone (London): 0808 802 58 58
Sane Line work with anyone affected by mental illness. Their helpline is open between 4:40pm and 10pm every day of the year. They also provide free text-based support and an online supportive forum community.
Telephone: 0300 304 7000 (4:30pm – 10:30pm every evening)
Children's Resources
Young Minds have resources that aim to support children's mental health in relation to Coronavirus and the impact of lockdown.
Action for Children have a comprehensive selection of resources dealing with issuses including anxiety and depression. Their campaign, Build Better Minds, aims to create a positive space that promotes positive mental and emotional wellbeing for your kids.
Beat offer extensive support and guidance for anyone living with an eating disorder. Beat have a particularly helpful guide for young people and for those supporting people with eating disorders.
Books and Podcasts
Happy Place Podcast
Whether presenting on the TV or radio, Fearne Cotton will be familiar to most of us after over two decades as a broadcaster and presenter. In her latest venture, the podcast 'Happy Place', she examines happiness, and therefore sadness, through discussions with a weekly guest. Guests range from actors to musicians, to athletes but we have linked to an episode made in 2018 with Matt Haig, author of 'Reasons to Stay Alive'. Matt is an advocate for destigmatising discussion around mental health and his books deal candidly with his own experiences.
Happy Place Mindfulness and Meditations 
'Happy Place' has also done a range of meditations and mindfulness practices to celebrate Mental Health Awareness Week. If you have an Alexa in your home, simply say 'Alexa, open Happy Place Meditations' to access them. If you do not have an Alexa then fear not! Details of downloading the app can be found here.