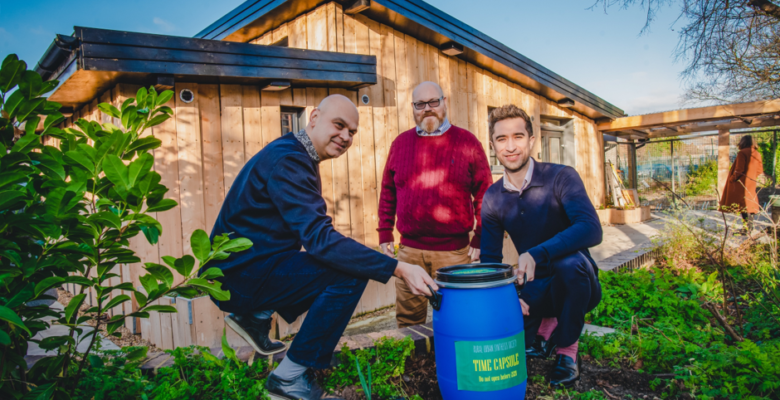 R.U.S.S Sign Lease To Secure Ladywell Site for London's Largest Community-Led Affordable Self-Build Housing Project
This week the Rural and Urban Synthesis Society (R.U.S.S) officially secured their Ladywell site. Lewisham Mayor Damien Egan officially signed the lease on the plot of land which is to be used to accommodate London's largest community-led affordable self-build housing project. Work is due to begin on the site later this year and it is expected that 33 affordable homes will be built on it. The Community-Led Housing group has agreed to a partnership with the council to facilitate the site on a 250-year lease. The land will be held in a Community Land Trust, so the homes will be valued based mainly on the value of the building; not the building and the land. This will allow the homes to be offered at a permanently lower cost than equivalent properties in the area. This cost will be lowered further by a simple and cost-effective design and build which will be carried out, in part, by the community themselves.
The signing of the lease was accompanied by the burial of a time capsule. The time capsule contained a variety of items relevant to R.U.S.S and the local area, including a book on R.U.S.S's Ladywell Project, a copy of the lease, and a copy of 'Queenie' by Lewisham author Candice Carty-Williams. It is scheduled to be re-opened in 2120. The time capsule was buried in the ground next to R.U.S.S new Community Hub building which was recently completed on the Ladywell site.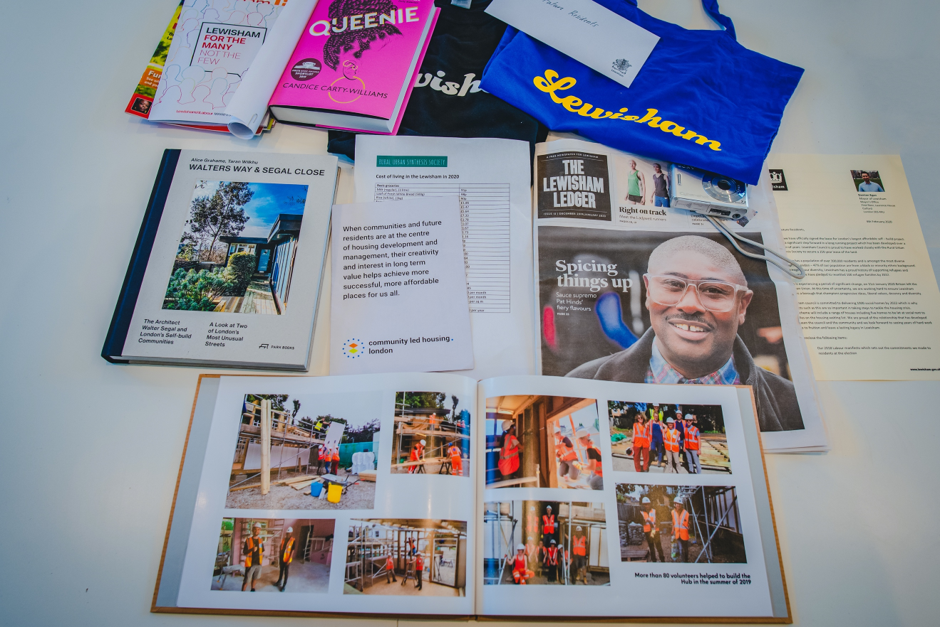 CDS Chief Executive, Linda Wallace, congratulated R.U.S.S on their remarkable achievement:
'R.U.S.S… always making history! They show just what is possible for when a community comes together to work together, and with clear intention. Everyone at CDS is so excited to see the progress that the group is making. The site at Ladywell is such an amazing flagship for community-led housing in London and we are excited to see its development in 2020 and beyond."
CDS are delighted to have helped R.U.S.S as they navigated the unexpected obstacles which accompany developing. In May 2019, we were able to provide the group with loan-stock funding to allow their self-build to go ahead following a loan-stock gap. Some of our team also got the opportunity to volunteer on the self-build Community hub site in June.
We are proud to support R.U.S.S as part of our growing promoter work. At CDS, we aim to use a proportion of our surpluses to invest in making community-led housing part of the mainstream housing sector. We do this by collaborating with others to build tools and infrastructure – land, planning, funding, design, and group support – so that more homes can be built more quickly and more easily.
Our work with R.U.S.S allows us to support many of these aims. They are an enthusiastic and active group who are amazing advocates for the power that lies within communities to create solutions for their housing-need. Furthermore, by building the community hub, they have created a resource that will enable other groups to come together and create positive change in their areas.
R.U.S.S currently has over 1000 members. If you are interested in becoming a member and getting involved in their upcoming projects then have a look here to find out more.
Photo Credit: Jeff Teader, 2020.