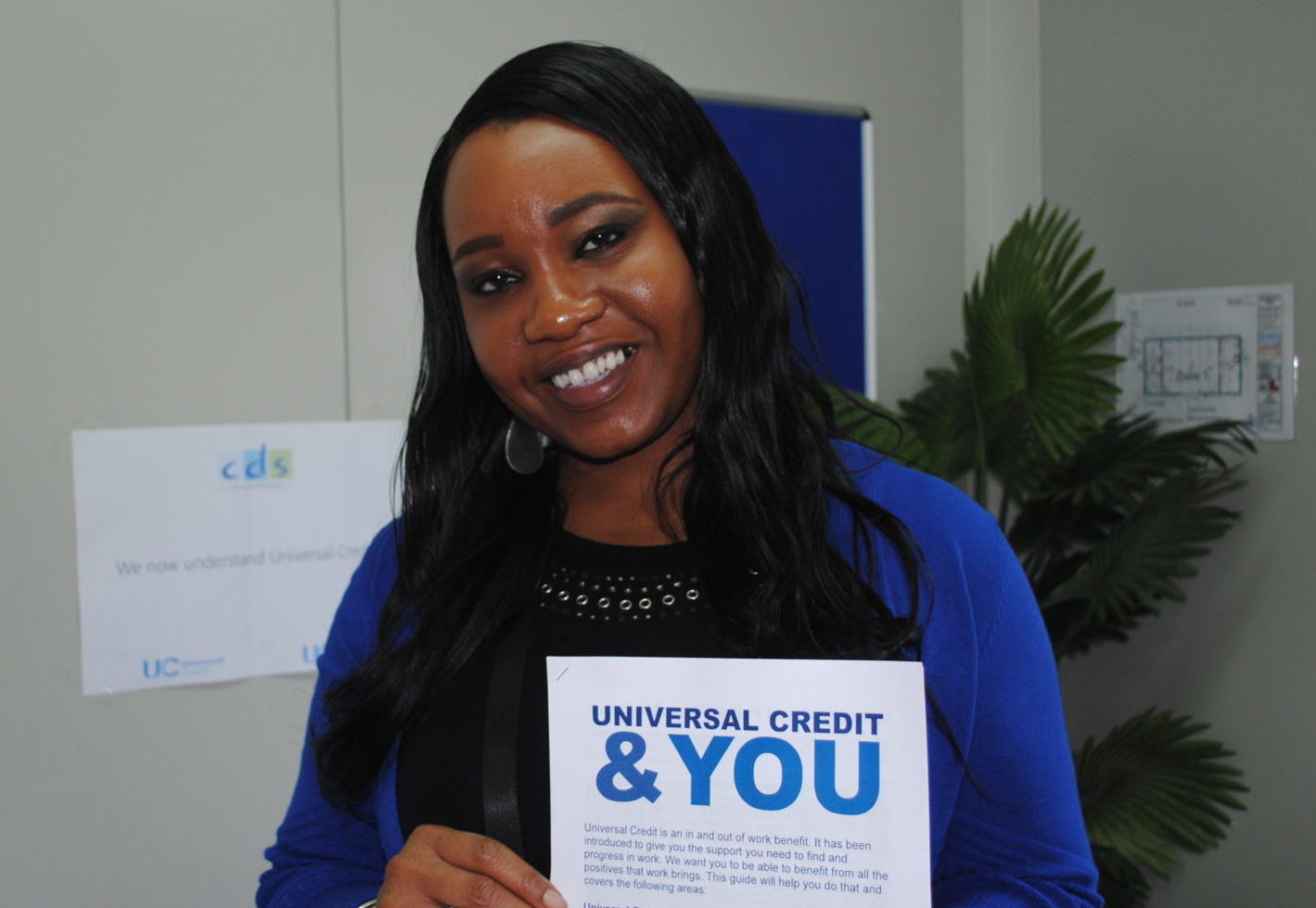 Things at the moment might feel a little overwhelming. We are aware of this and we are here to help and support you wherever possible.
Since 2018, we have offered our residents in house support and advice about accessing welfare support and benefits. This service has proven to be useful and helpful to residents and we are delighted to be able to extend it, with our Welfare and Benefits Adviser, Maureen Bello (pictured above), now working full-time hours.
Maureen is able to assist residents with all relevant benefits matters. This includes advising residents new to the welfare system on relevant benefits and assisting them with the completion of relevant forms. She can also assist with ongoing claims and will support you with disputing DWP and housing benefit decisions up to Tribunal Stage (this includes representation at the hearing itself). More generally, Maureen is also on hand to support you with general budgeting advice and this includes debt discussions and applications for relief from utility debts.
We are delighted to offer this extended service as standard going forward and hope our residents find it useful.
If you have a question or query about a new or existing benefits claim (including Universal Credit), then let one of our team know and they will be able to refer you to Maureen. Alternatively, you can contact Maureen directly by emailing maureen.bello@cds.coop.
For full contact details for our team, please click here.